Welcome to
TASK
, Australia's largest manufacturer and exporter of forklifts.
We manufacture the very best Class 3 (Pedestrian Operated) equipment in the world and have been doing so for 35 years.
TASK are renowned throughout Asia, Australia and the United States of America for our 'state of the art' equipment, reliability and expertise. We design our equipment to ensure we have outstanding customer satisfaction and repeat orders.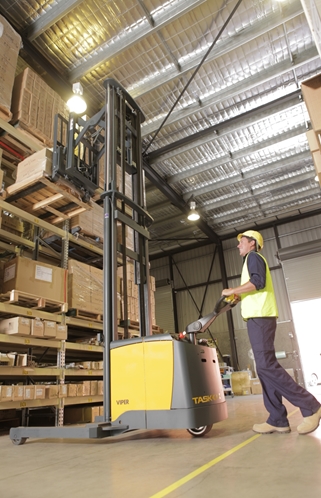 Task engineers at the Australian Manufacturing Plant have developed an enhancement to the already popular and versatile Viper Pedestrian Reach Truck. Unlike many other reach trucks 'The Viper' has a lifting capacity of 1.5 tonnes.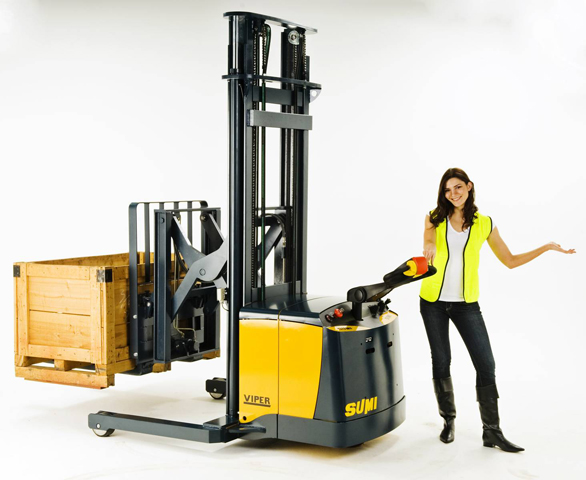 OSKO Forklifts have announced the release of their VIPER new SUMI Walkie Reach Truck. Available in capacities of 1500 and 2000 kilograms these units boast a world first by combining power steering and "VTC" hydraulic actuation.